Welcome to this week's installment of Friday Faves over here at Give It A Whirl Girl. This week I am sharing my favorite stocking stuffers of 2018 with you. These items are perfect for gift giving for the foodie in your life. Everything here on this gift guide is food and drink related. I love putting together these shopping guides so I can share with you the best of the best. I hope that you find this gift guide to be helpful with your Christmas shopping efforts.
Dylan's Candy Bar is a great go-to brand for candy and this 2018 Tackle Box contains all the goodies to satisfy your family or friend's sweet tooth. This would be a wonderful stocking stuffer for a child or an adult who is young at heart. This Dylan's Candy Bar Tackle Box includes Gummy Christmas Trees, Candy Cane Licorice, Chocolate Santas, Hershey's Kisses and more! Available at Nordstrom.

This adorable taco plush from Yummy World is available at Nordstrom and this is sure to put a smile on anyone's face this Christmas.
Tacos not your thing? Be sure to check out the Yummy World French Fries, ramen noodles, banana, jelly beans, candy twists (Twizzlers), and fiery puffs (Cheetos).


This Rose candy bento box from Sugarfina is available at Nordstrom. It includes three varieties of rose candies (Rose All Day, Sparkling Rose Bears and Rose Roses) to satisfy your sweet tooth. I have a bit of an obsession with the Sugarfina brand of candy. It is gourmet candy and the taste is exquisite.
Be sure to check out Sugarfina's holiday collection that is currently available. Sugarfina has a Happy Holidays Candy Trunk that is available on their website and it is chock full of delicious and delectable Sugarfina candies!
There is also a unique Vice Collection to satisfy those who have a liking for adult beverages.
Stun the sushi fanatic in your life with this stunning set of candy by Maggie Louise Confections. I am a huge sushi lover and I know that I would just be over the moon thrilled to try these and give them a whirl!
Includes one white chocolate lemon; two white chocolate ginger mini cubes; one white chocolate wasabi piece with chocolate caramel and sea salt; three milk chocolate sushi pieces with peanut butter candy; three dark chocolate sushi with mocha crunch and one white chocolate tile

Be sure to check out more from this line of gorgeous chocolate!
Mmmm I love gourmet popcorn and Harry & David does not disappoint with this line of Moose Munch, which is gourmet popcorn. These popcorn tins are perfect for gift-giving during the holidays and come in a wide variety of fun flavors. I have posted the links to four of the flavors below but there are more to choose from! These are currently on sale for $9.99 (at the time of publication).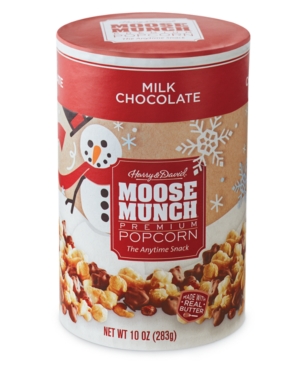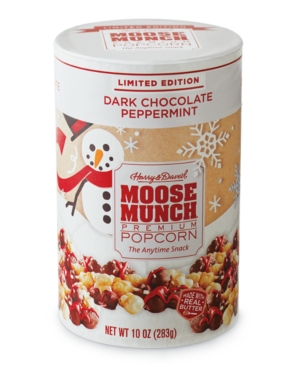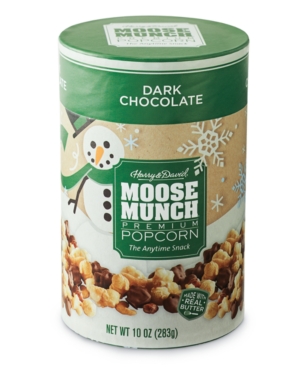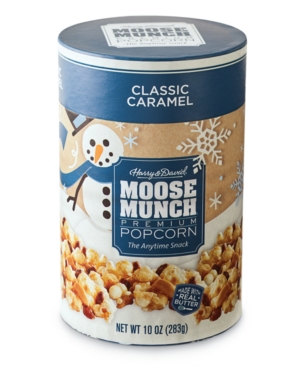 This Macaron Making Kit by Dana's Bakery is a delight to give! There are three different flavors to choose from Fruity Cereal, Red Velvet, and Chocolate.
Each macaron making kit includes:
2 mix packets
2 piping bags
1 piping tip
A recipe for filling
This kit would be an excellent stocking stuffer for the home baker and macaron lover in your life! These kits from Dana's Bakery are available at Tastemade.
Stuff the stocking with this fun cocktail making kit from Camp Craft. This is available at Tastemade. Just say no to boring cocktails and whip up your next drink with this neat kit that includes the ingredients to create three different drinks. You can purchase this as a set of 3 or you can purchase them individually. The three flavors include Hibiscus Ginger Lemon, Sangria, and Pineapple Jalapeno Margarita.
This coffee mug is the perfect stocking stuffer for someone who can't live without their coffee. At my home it is always "Coffee o' Clock"! This coffee mug is available at Sur La Table. It is currently on sale for $7.99.

Want a cup of some next-level hot chocolate? These dunking spoons from Hammond's will make your next cup of hot cocoa extra chocolatey, and if you are anything like me there is never too much chocolate! These hot chocolate dunking spoons also come in dark chocolate and salted caramel. You can find these at Macy's on sale for only $3.16 (at the time of publication).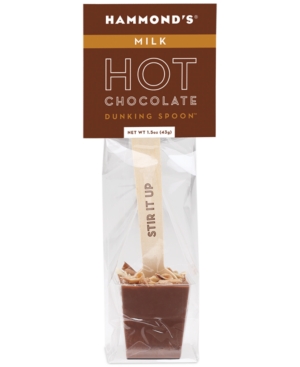 Who does not love chocolate?? I think most people have a passion for eating chocolate and you can't go wrong with Godiva Chocolate. Godiva Chocolate is known for producing high-quality, delectable, and delicious chocolates. Treat your loved one to this 16-piece box of dark chocolate. This box is also available in Holiday Chocolate & Truffles.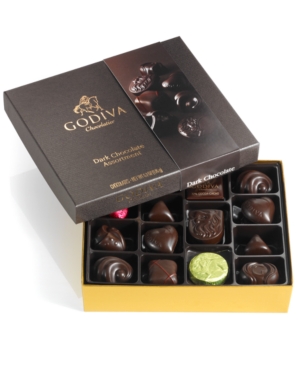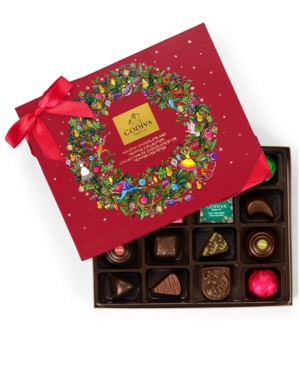 What is your favorite stocking stuffer from this gift guide? Leave me a comment and let me know.
Be sure to check out my other gift guides on the blog!
THIS POST CONTAINS AFFILIATE LINKS. I DO RECEIVE A SMALL COMMISSION IF ITEMS ARE PURCHASED THROUGH THESE LINKS (no extra cost to you). ALL OPINIONS STATED HERE ARE MY OWN.